Remote control equipments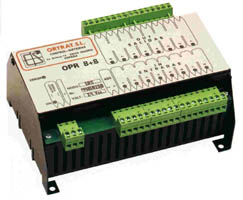 The ORNO family devices were developed as an answer for generation and distribution companies' necessity to control all their installations with few in/outputs, high security and reinforced against surge at a competitive cost. Everything was developed in accordance with the European regulation CEI 255-5.
Communication with these devices could be done by:
EIA 485 (Twisted pair).
Radio or radio trunking.
Telephone modem.
Fiber optic.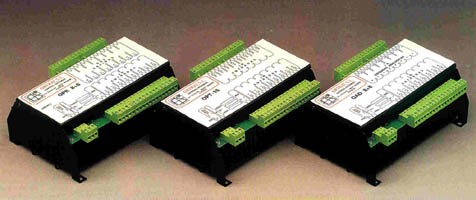 Advantages
High immunity against noise and surge.
Opto-coupled potential free digital inputs.
Power supply 230V 50 Hz or 12 .. 70 Vdc.
RS-232/RS-485 communication.
Small size (164x225x74cm).
Models
OPREL 8+8 (8 digital inputs, 8 digital outputs).
OPT 16 (16 digital inputs).
OAD 8+8 (8 analogue inputs, 8 digital inputs).
OAR 4+8+4 (8 analogue inputs, 8 digital inputs, 4 digital outputs)
RPT-ORT (communication repeater)
Request for information/offer
According to Law 15/1999 of December 13 Protection of Personal Data (Act), personal data supplied by you will be emailed ORTRAT staff to adequately provide the requested service. Your personal data will be collected through this form. In any case the data will be transferred to third parties. In compliance with the LOPD, the user may exercise their rights of access, rectification, cancellation and opposition by contacting ORTRAT.