MSN devices
With more than 100 years of experience, HANNEMANN offers the best control and level regulators for industrial monitoring.
Designed for steam boilers, pre-heaters, concentrators and other device working under pressure. PN 64 from 80 to 400 mm. The number of contacts will be different depending the system from MSN 8 (4) or MSN 40 (maximum 10).

MSN 22 PN 64
MSN 8 PN 16 (con mirilla)

MSN 22 PN 40
MSO3 Contact
Maneuver elements, based on a dry magnetic contact with double breaker, the best materials used ensure immutability.
Advantages
Broad product line, ensuring the best personalization for each activity.
Double breaker dry magnetic contacts.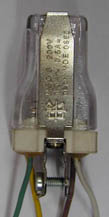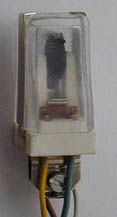 Request for information/offer
According to Law 15/1999 of December 13 Protection of Personal Data (Act), personal data supplied by you will be emailed ORTRAT staff to adequately provide the requested service. Your personal data will be collected through this form. In any case the data will be transferred to third parties. In compliance with the LOPD, the user may exercise their rights of access, rectification, cancellation and opposition by contacting ORTRAT.