VENTILATION CONTROL AND ENERGY SAVING - MORE THAN 35 YEARS OF EXPERIENCE
For more than 35 years, the CO detection devices like the KM 203 or the newest KMQ 212 CO ND provide reliable toxic gas detection in underground parkings. They monitor carbon monoxide and nitrogen dioxide in ambient air controlling the mechanical ventilators of the facilities.
However, the size of the parkings is getting bigger and it is not unusual to find surfaces with more than 80000 m2. Obviously this installations have more complex requirements related to pollutants and fire detection. ORTRAT systems for management, remote control and monitoring offer the best solution for an efficient and successful operation and maintenance of underground parkings.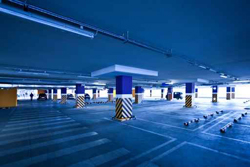 More than 35 year of experience in the production and installation of CO detection equipment for garages and other facilities.
Spanish Ministry of Industry approval CDM-0000007.
Design, production, installation, quality control and maintenance according to ISO 9001.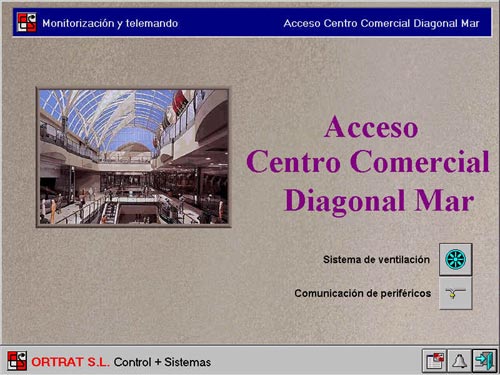 SCOPE
Air contamination control
Carbon monoxide detection, security and management of fans, doors and dampers.
Remote Control
ORNO systems equipped with ORNET communications.
Access Control
Using different sensors to show the different access to defined spaces.
Graphic Monitoring
Our graphic display for remote control and regulation give us the best real time information from our installation.
Request for information/offer
According to Law 15/1999 of December 13 Protection of Personal Data (Act), personal data supplied by you will be emailed ORTRAT staff to adequately provide the requested service. Your personal data will be collected through this form. In any case the data will be transferred to third parties. In compliance with the LOPD, the user may exercise their rights of access, rectification, cancellation and opposition by contacting ORTRAT.
El Corte Inglés, one of the biggest department store companies in the World has equipped all their parking with ORTRAT. systems
Also be highlighted, Business Area La Finca (Madrid), Parque Norte Business Area (Madrid), La Gran Manzana Mall (Madrid), Bonaire Mall (Valencia), Diagonal Mar Mall (Barcelona), Nuevo Centro Mall (Valencia), Gare d' Oriente (Lisbon) and numerous Residential Buildings.