BOILER – CONTROL AND REGULATION OF HAND ORTRAT
Electric generation from waste of grapes, olives, almonds, wood, etc is gaining importance because of their beneficial environmental impact. It is an interesting alternative for those companies looking to reduce their electrical consumption from the grid through their own power generation.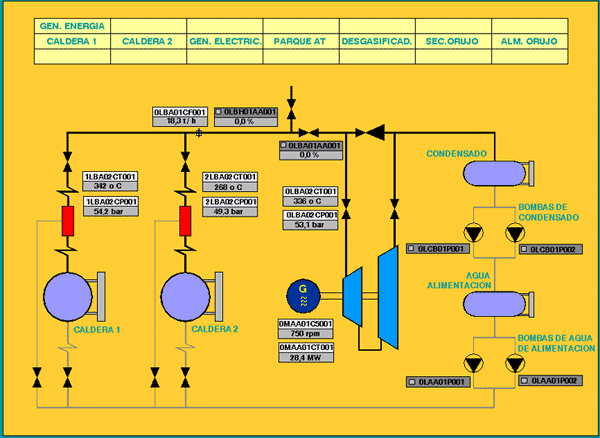 ORTRAT, since 1965 has been working in the development and automation of steam boliers. As a result we offer:
Level control equipment for steam boiler (level regulator, security elements…)
Fireplace depression regulators.
Combustion load regulators.
SCADA for power plant control.
As well as other installation and complementary elements, like:
Steam reductive station.
Steam cooler-reductive stations.
Flow, temperature, pH, gas analysis and water management equipment.
ORTRAT also offers turnkey solutions for power generation projects.
Request for information/offer
According to Law 15/1999 of December 13 Protection of Personal Data (Act), personal data supplied by you will be emailed ORTRAT staff to adequately provide the requested service. Your personal data will be collected through this form. In any case the data will be transferred to third parties. In compliance with the LOPD, the user may exercise their rights of access, rectification, cancellation and opposition by contacting ORTRAT.