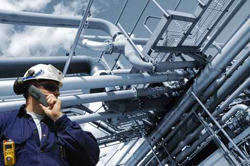 The importance of maintaining.
Installations are often under hard working conditions, so they undergo a degradation with every year. ORTRAT has been developing different maintenance programs to ensure optimal system functioning for each customer.
Our program will avoid:
Regulation failures.
Health risks.
Overrated power consumption.
Profit reduction.
Request for information/offer
According to Law 15/1999 of December 13 Protection of Personal Data (Act), personal data supplied by you will be emailed ORTRAT staff to adequately provide the requested service. Your personal data will be collected through this form. In any case the data will be transferred to third parties. In compliance with the LOPD, the user may exercise their rights of access, rectification, cancellation and opposition by contacting ORTRAT.